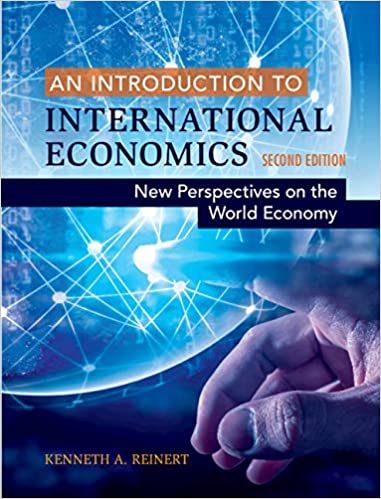 An Introduction to International Economics: New Perspectives on the World Economy (2012, 2021) is designed for courses in international economics primarily targeting non-economic majors and programs in business, international relations, public policy and development studies. It makes international economics accessible to a wide range of student and professional audiences. It has been revised and updated into a second edition.
The second edition is now available.
Cambridge University Press Website
Chinese edition available: 国际经济学导论:全球经济新视角.
Italian edition available: Economia Internazionale: Nuove Prospettive Sull'Economia Globale.
Polish edition coming soon with Polish Scientific Publications.
Cambridge University Press Bestseller in International Economics, 2012.